Lance: I'm so tired... I think i'm have a cold or something...
Dylus: I'll give you a nice backrub... along with other things...
Lance: Mmmmm, you had me at backrub...
Dylus: hopefully it isn't just a backrub you want...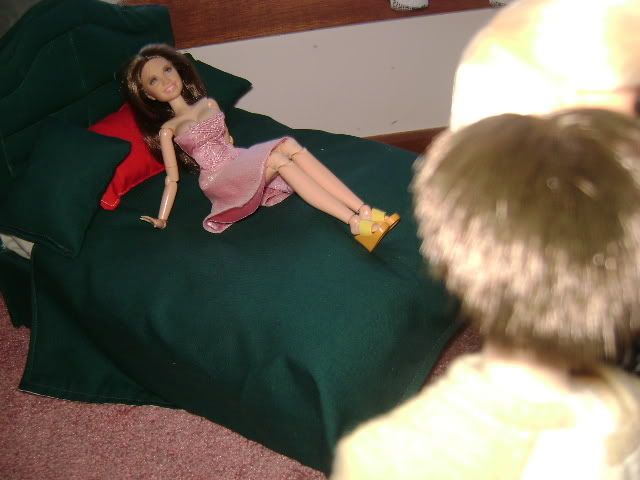 Trauna: HELLOOOOOOOOOOOOOOOOOOOOOOOOOO DYLIE!!!!!!!! WHO'S YOUR DELICIOUS MAN FRIEND? WILL I GET THE BEST OF BOTH WORLDS?!
Dylus: Why the hell are you here?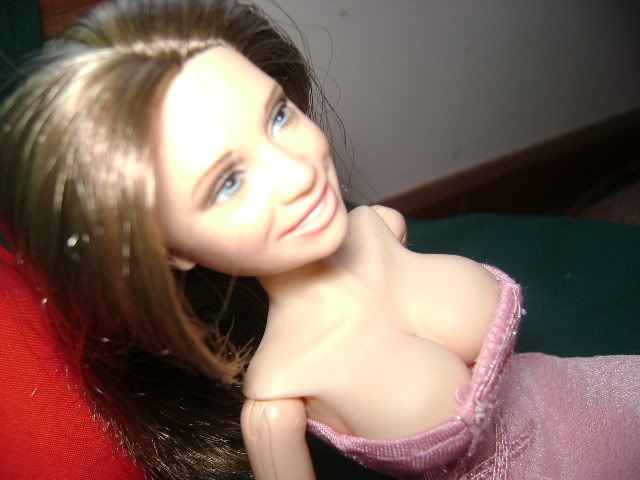 Trauna: UM MAHHHHH! YOU SAID A BAD WORD! I WAS JUST HERE TO TELL YOU YOUR DADDY IS AWAY ON VACATION AND THAT YOU MIGHT BE A BIT LONELY...
Dylus: Listen Trauna, you caught us at a bad time. Lance and I have alot of hard work that has to be worked through all night. Again and again and again.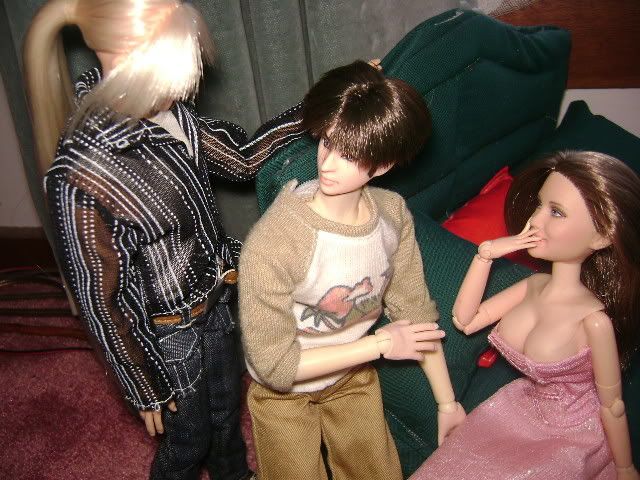 Lance: yeah, so get the hell out!
Was that jealousy Lance felt? Of course it was! She was intruding on HIS man and their sex time. Also, look at her disgusting display of boobs! What a slut, Lance thought bitterly.
Trauna: Oh dun be soooo mean, Mr Lancey~! You got such beautiful hair. Does the carpet match the curtains? Ehehehehehe...
Her laugh was indescribably intorlerable. It was a mix of scratch nails on a blackboard, a broken squeak toy and your eardrums bursting in a horrifically graphic way.
Lance: That is none of your bussiness and leave Dylus to his important work, you no good fluzy!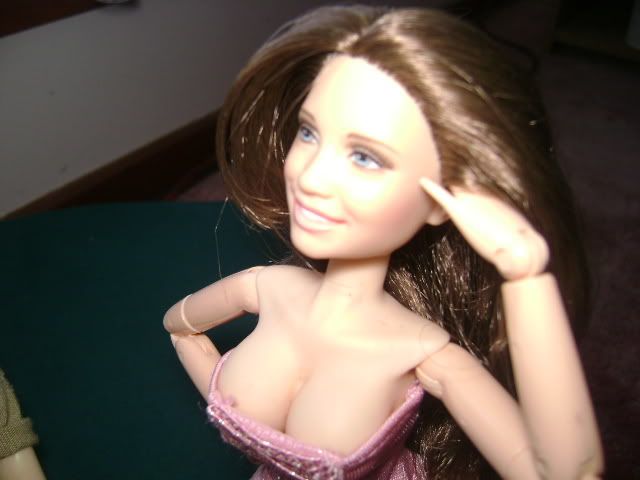 Trauna: I'M LIEK, NOT! aND DID YOU CALL ME SLOW? CUZ I'M...
...
NOT! COCK BOY!
Trauna: HUMPH!
Lance wondered how she could've held her head up without releasing her bboobs...
Lance: How in the world did you ever got caught up with her?
Dylus: My father set us up.
Lance: Didn't you reject her or something?!
Dylus: I didn't realise you were the jealous type...
Lance: I didn't realise how slutty whores would whore their way to you in such a whore like manner. Sluttily.
Dylus: So you don't me when i'm a slutty whore?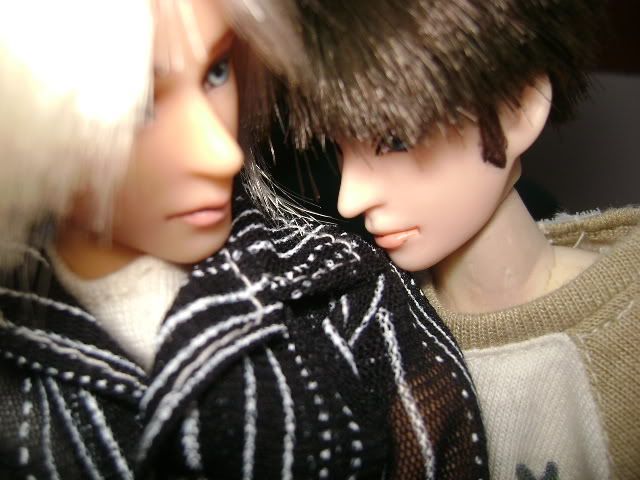 Dylus: Trauna is just some dumb skank, you're something way different...
Lance: Curse you and your hotness...
---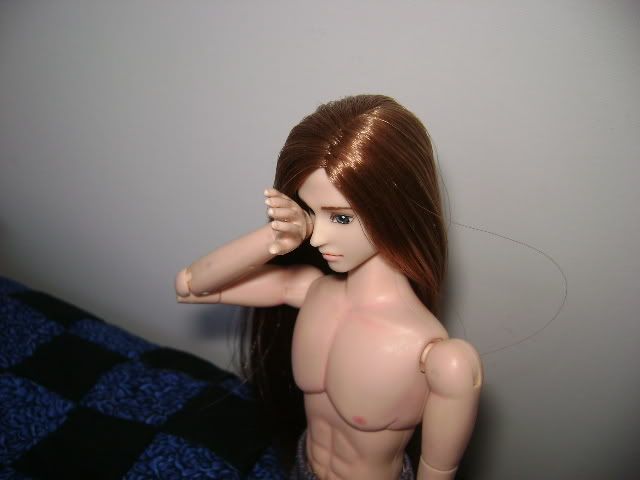 Fen yawned wearily... What a busy day... At least he could read a few pages of his mother's diary...
He crawled quietly beside Leo... Leo looked so peace laying there... and so sweet holding that bear... Fen just smiled...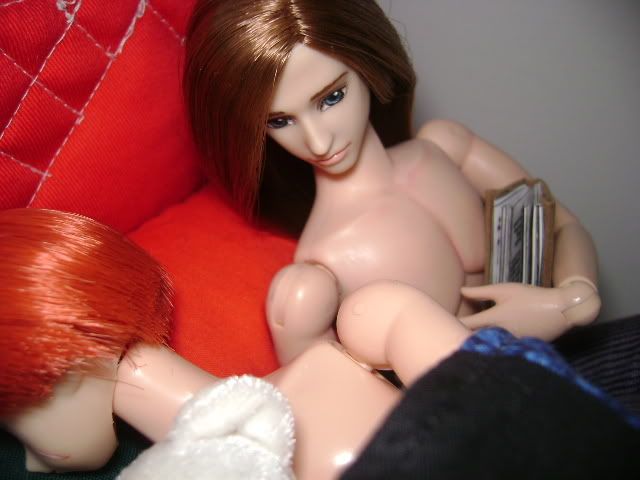 He debated whether or not to wake Leo to read the diary with him... But Fen realised this was something he could only do...
He waited so long to find out how his mother was like... he had so many questions and he sincerely hoped that this could answer them...
----
Author's notes...
Dramatic irony. Abundant on some many levels in this...
This is officially Nami sue's last ep cuz she's just there and blah.
I'm still officially fanboying over the melancholy of haruhi suzumiya. Lily's dress and general hairstyle is a nod to Mikuru, the redhead who gets molested in the anime xD
Ben and Bastian = awesome squishiness... Be's friend was already seen before...
Trauna is just... yeaaaaah. She's based on a very toxic girl I know and has characteristics of several hags in my life... and yes, lance does get jealous....
and if anyone is a major nerd, they'll realise fen finding his mother's diary is a plot device I stole from the book "mystery of the cupboard" from the indian in the cupboard book series.
this also means i'm devoting a full ep for the diary entries and leo's dreams and alternating between past and present... wish me luck.